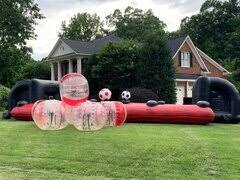 Human Foosball and Knockerball Soccer Event package (3 hr rental, up to 6 players at a time)




$600.00

Please call to reserve this item.

The absolute best of all worlds, this package has it all.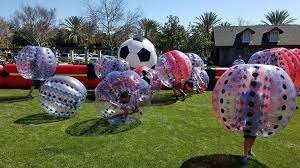 Not only do we bring the entire human foosball arena to you (and all the accessories!) but we bring 6 knockerballs as well! Once you're done playing bubble soccer, we convert the entire arena into a massive game of human foosball (let the rest of the players knock around in the knockerballs while they're waiting their turn!).
Two staff will help set-up and run all your games and activities! They'll keep the games going and all your participants engaged. Truly an unforgettable experience and one you cannot find anywhere else!