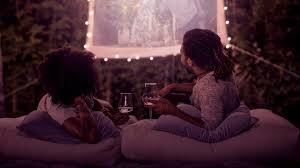 Romance Movie Package




$200.00

Please call to reserve this item.

Woe her and then wow her with our special, romantic backyard theatre package. We'll set up the loveseat, the projector and screen... we'll even bring the flowers and a box of chocolates (or candy of your choice). Add in your own lights, lanterns, and blankets while you cuddle the night away watching your favorite movies. We guarantee she's never had a date like this before!